Provided are the address location, type of motorcycle tests provided and other facilities for motorcycle riding test centres in Aberdeenshire.
Within the Aberdeenshire area there are currently two practical riding test centres. Aberdeen providing Module 1 and Module 2 practical tests and Peterhead providing Module 2. Tests are conducted only at DVSA (Driver and Vehicle Standards Agency) practical riding test centres. Official DVSA test centres are detailed below.
Official Motorcycle test routes that are listed on the Motorcycle Test Tips website offer a valuable insight into the types of roads and routes you can expect to take during the Module 2 test.
Test routes are made by DVSA Module 2 examiners who conduct the riding tests at each individual test centre. Routes are can change over time and due to a range of circumstances such as traffic congestion.
Aberdeen MOTORCYCLE RIDING TEST CENTRE
(South Cove)
Moss Road
Gateway Business Park, Nigg
Aberdeen
Aberdeenshire
AB12 3GQ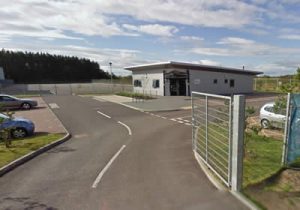 TESTS AND FACILITIES
Riding Tests Provided: Motorcycle module 1 (off-road), Motorcycle module 2 (on-road)
Parking Facilities: Car parking facilities available at this test centre
Toilets: Male, female and disabled toilets available
Disabled Access: Wheelchair access available to test centre for disabled candidates
Peterhead MOTORCYCLE RIDING TEST CENTRE
Suite 21, Burnside Business Centre
Burnside Road
Peterhead
Aberdeenshire
AB42 3AW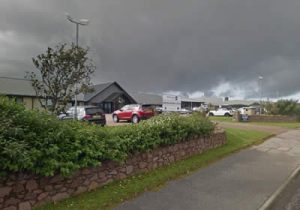 TESTS AND FACILITIES
Riding Tests Provided: Motorcycle module 2 (on-road)
Parking Facilities: No car parking facilities available at this test centre
Toilets: Male only toilets available
Disabled Access: Wheelchair access available to test centre for disabled candidates