Provided are the address location, type of motorcycle tests provided and other facilities for motorcycle riding test centres in Essex.
Within the Essex area, there is a single motorcycle test centre that provides module 1 and module 2 tests. The Driver and Vehicle Standards Agency (DVSA) test centre address and facilities are detailed below.
Motorcycle test routes are developed at all test centres by the the module 2 examiners to test riding test candidates on as many varied and challenging roads as possible. To gain an insight into the type of routes you may experience during your mod 2 test, browse the test route section to see if routes are available for your area.
Test routes for module 2 start from the test centre and range for several mile radius and involve many varied challenging road types. Practice the areas local to your test centre as statistically, many tests are failed here.
Basildon MOTORCYCLE RIDING TEST CENTRE
Paycocke Road
Basildon
Essex
SS14 3JS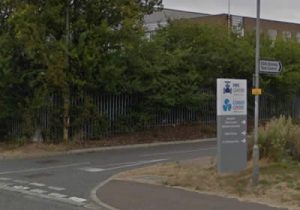 TESTS AND FACILITIES
Riding Tests Provided: Motorcycle module 1 (off-road), Motorcycle module 2 (on-road)
Parking Facilities: Parking facilities are available at this test centre
Toilets: Male and female toilets are available
Disabled Access: Wheelchair disabled access is available to this test centre