Motorcycle Riding Test Centres Gloucestershire
Provided are the address location, type of motorcycle tests provided and other facilities for motorcycle riding test centres in Gloucestershire.
Two motorcycle riding test centres are currently available in the Gloucestershire area, both of which provide module 1 and module 2 tests. Both mod 1 (on-site) and mod 2 (on-road) tests must be taken at any official Driver and Vehicle Standards Agency (DVSA) test centre, both of which are detailed below along with their facilities for the Gloucestershire location.
Motorcycle test routes are what the module 2 examiners design and use for tests. They intentionally use difficult areas to challenge riding test candidates. Test routes may be available in your area and can provide a valuable insight into what you can expect on the day.
Test routes may vary and change over time or on the day as this is down to the discretion of the examiner. Practice the areas around the test centre as these areas statistically fail many tests.
Bristol Kingswood MOTORCYCLE RIDING TEST CENTRE
The Siston Centre
Station Road, Kingswood
Bristol
Gloucestershire
BS15 4GQ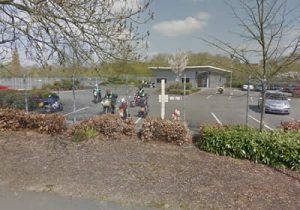 TESTS AND FACILITIES
Riding Tests Provided: Motorcycle module 1 (off-road), Motorcycle module 2 (on-road)
Parking Facilities: There are parking facilities available
Toilets: Male and female toilets are available at this centre
Disabled Access:
Gloucester MOTORCYCLE RIDING TEST CENTRE
Falcon Close
Green Farm Business Park
Quedgeley
Gloucestershire
GL2 4LY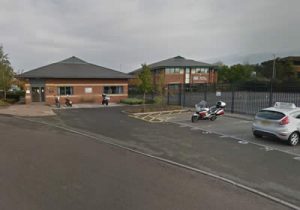 TESTS AND FACILITIES
Riding Tests Provided: Motorcycle module 1 (off-road), Motorcycle module 2 (on-road)
Parking Facilities: There are parking facilities available
Toilets: Male and female toilets are available at this centre
Disabled Access: