Motorcycle Riding Test Centres South Yorkshire
Provided are the address location, type of motorcycle tests provided and other facilities for motorcycle riding test centres in South Yorkshire.
South Yorkshire currently has one centre that provides Module 1 and Module 2 practical riding tests within the Rotherham area. Tests are conducted only at DVSA (Driver and Vehicle Standards Agency) practical riding test centres, which are detailed below.
Official Motorcycle test routes are provided on the Motorcycle Test Tips website. Though it's not necessary to learn test routes, using them can offer an insight to the various types of roads that the examiner will take you on during Module 2.
Test routes are designed by the examiners that conduct the Module 2 tests at the specific centres and can often feature difficult sections. Test routes may change over time or on a daily basis due to traffic or road works.
Rotherham MOTORCYCLE RIDING TEST CENTRE
Mangham Way
Off Mangham Rd
Rotherham
South Yorkshire
S61 4RL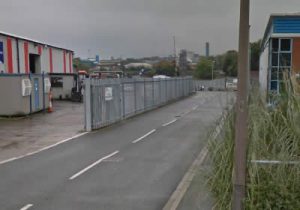 TESTS AND FACILITIES
Riding Tests Provided: Motorcycle module 1 (off-road), Motorcycle module 2 (on-road)
Parking Facilities: Parking facilities available at this test centre
Toilets: Male and female toilets are available
Disabled Access: