Motorcycle Riding Test Centres Cambridgeshire
Provided are the address location, type of motorcycle tests provided and other facilities for motorcycle riding test centres in Cambridgeshire.
There are two test centre within the Cambridgeshire, both of which provide module 1 and module 2 riding tests. Both motorcycle test centres are detailed below. Module 1 and 2 tests must be taken at official Driver and Vehicle Standards Agency (DVSA) test centres,
Gaining familiarity with your test centre often proves beneficial to test candidates. Many test centres are located in busy areas and statistically, many tests are failed almost as soon as the test has begun. Motorcycle test routes are developed by the examiner working at the test centres for the module 2 riding test.
Test routes start from the test centre and range for several mile radius from the centre and involve many varied road types. Motorcycle test routes may be available for your Cambridgeshire test centre that offer an insight into the various types of roads you can expect to take during the motorcycle module 2 test.
Cambridge (Hardwick) MOTORCYCLE RIDING TEST CENTRE
25 St Neots Road
Hardwick
Cambridge
Cambridgeshire
CB23 7QH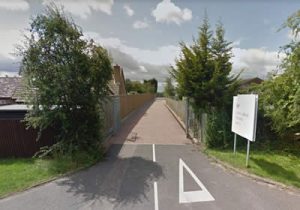 TESTS AND FACILITIES
Riding Tests Provided: Motorcycle module 1 (off-road), Motorcycle module 2 (on-road)
Parking Facilities: There are parking facilities available
Toilets: Male and female toilets are available at this test centre
Disabled Access:
Peterborough MOTORCYCLE RIDING TEST CENTRE
Second Drove
Fengate
Peterborough
Cambridgeshire
PE1 5XA
TESTS AND FACILITIES
Riding Tests Provided: Motorcycle module 1 (off-road), Motorcycle module 2 (on-road)
Parking Facilities: There are parking facilities available
Toilets: Male and female toilets are available at this centre
Disabled Access: Disabled wheelchair access available to test centre