Motorcycle Riding Test Centres Cheshire
Provided are the address location, type of motorcycle tests provided and other facilities for motorcycle riding test centres in Cheshire.
Currently there are three motorcycle test centres within the Cheshire area. Though there are many throughout the UK, some centres may not offer both module 1 and module 2 tests. Either module 1 and module 2 must be taken at official Driver and Vehicle Standards Agency (DVSA) centres.
Module 2 (on-road) tests are conducted over varied roads from quiet rural areas to fast-paced and busy roads. The motorcycle test routes may offer an insight into the different types of roads and systems you can expect during your module 2 practical riding test.
Test routes start from the test centre and range for several mile radius from the centre and involve many varied road types. Practice the areas local to your test centre as statistically, many tests are failed here.
Bredbury (Manchester) Motorcycle Riding Test Centre
Lingard Lane
Bredbury
Stockport
Cheshire
SK6 2QT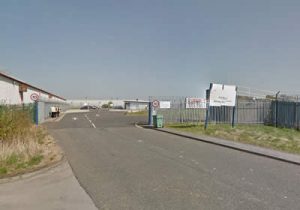 TESTS AND FACILITIES
Riding Tests Provided: Motorcycle module 1 (off-road), Motorcycle module 2 (on-road)
Parking Facilities: There are parking spaces available
Toilets: Male and female toilets are available at this centre
Disabled Access:
Macclesfield MOTORCYCLE RIDING TEST CENTRE
Macclesfield RUFC
Priory Park
Macclesfield
Cheshire
SK10 4AF
TESTS AND FACILITIES
Riding Tests Provided: Motorcycle module 1 (off-road)
Parking Facilities: There is a parking space at this centre
Toilets: Male and female toilets are available at this centre
Disabled Access: 
Chester Motorcycle RIDING TEST CENTRE
Front Parade Ground
Saighton Camp, Huntington
Chester
Cheshire
CH3 6EE
TESTS AND FACILITIES
Riding Tests Provided: Motorcycle module 1 (off-road), Motorcycle module 2 (on-road)
Parking Facilities: There are parking spaces available
Toilets: Male, female and disabled toilets are available
Disabled Access: Disabled wheelchair access available to test centre