Motorcycle Riding Test Centres Devon
Provided are the address location, type of motorcycle tests provided and other facilities for motorcycle riding test centres in Devon.
Currently there are three motorcycle testing facilities in the Devon area covering the module 1 and module 2 tests. If you are intending on booking either module 1 or 2, you'll need to take the test at an official Driver and Vehicle Standards Agency (DVSA) test centre. Not all UK test centres provide motorcycle tests.
Motorcycle test routes are devised by the actual examiners who conduct the module 2 on-road tests at each test centre. These routes are of course planned so that they put motorcycle test candidates through their paces by taking them through many varied road types. Gaining a knowledge of the routes for your particular test centres will provide an insight into what you can expect on the day.
Test routes start from the test centre and range for several mile radius and involve many varied road types. Practice the areas local to your test centre as statistically, many tests are failed here.
Exeter MOTORCYCLE RIDING TEST CENTRE
Thorverton Road
Marsh Barton
Exeter
Devon
EX2 8FS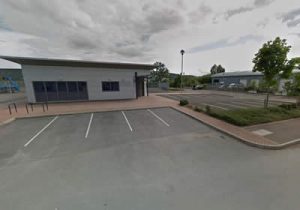 TESTS AND FACILITIES
Riding Tests Provided: Motorcycle module 1 (off-road), Motorcycle module 2 (on-road)
Parking Facilities: There are parking facilities available
Toilets: Male and female toilets are available at this centre
Disabled Access: Disabled wheelchair access available to test centre
Plymouth MOTORCYCLE RIDING TEST CENTRE
Ernesettle Lane
Plymouth
Devon
PL5 2EY
TESTS AND FACILITIES
Riding Tests Provided: Motorcycle module 1 (off-road), Motorcycle module 2 (on-road)
Parking Facilities: There are parking facilities available
Toilets: Male and female toilets are available
Disabled Access:
Barnstaple MOTORCYCLE RIDING TEST CENTRE
Unit 1A, Benning Court (off Riverside Road)
Pottington Industrial Estate
Barnstaple
Devon
EX31 1AB
TESTS AND FACILITIES
Riding Tests Provided: Motorcycle module 2 (on-road)
Parking Facilities: There are parking facilities available
Toilets: Male and female toilets are available
Disabled Access: Disabled wheelchair access available to test centre