Motorcycle Riding Test Centres Dorset
Provided are the address location, type of motorcycle tests provided and other facilities for motorcycle riding test centres in Dorset.
Two practical test centres are available in the Dorset area for motorcycle module 1 and module 2. Test must be booked at an official Driver and Vehicle Standards Agency (DVSA) test centre which are detailed below along with the facilities each test centre offers.
Motorcycle test routes are devised by the actual examiners who conduct the module 2 on-road tests at each test centre. Although test routes may alter, gaining an understanding of them will provide you with knowledge of the various types of roads that you'll be taken through during the module 2 on-road test.
Test routes start from the test centre and range for several mile radius and involve many varied road types. Practice the areas local to your test centre as statistically, many tests are failed here.
Poole MOTORCYCLE RIDING TEST CENTRE
4 – 20 Harwell Road
Nuffield Industrial Estate
Poole
Dorset
BH17 0SA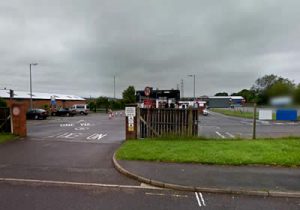 TESTS AND FACILITIES
Riding Tests Provided: Motorcycle module 1 (off-road), Motorcycle module 2 (on-road)
Parking Facilities: There are parking facilities available
Toilets: Male and female toilets are available at this centre
Disabled Access:
Dorchester MOTORCYCLE RIDING TEST CENTRE
66 Peverell Avenue West
Poundbury
Dorchester
Dorset
DT1 3SU
TESTS AND FACILITIES
Riding Tests Provided: Motorcycle module 2 (on-road)
Parking Facilities: There are parking facilities available
Toilets: Male and female toilets are available
Disabled Access: