Motorcycle Riding Test Centres Durham
Provided are the address location, type of motorcycle tests provided and other facilities for motorcycle riding test centres in Durham.
There is currently only one test centre in the Durham area that provides motorcycle module 1 and module 2 tests. Practical mod 1 and 2 tests must be taken at official Driver and Vehicle Standards Agency (DVSA) test centres, the details of which are listed below along with the facilities that the test centre offers.
Motorcycle test routes are devised by the actual examiners who conduct the module 2 on-road tests at each test centre. Test routes are of course challenging as they are used to test a candidates abilities on as varied roads as possible. The test route section may provide routes for your test centre and may prove beneficial in allowing an understanding of what is expected on the day of your test.
Test routes start from the test centre and range for several mile radius and involve many varied road types. Practice the areas local to your test centre as statistically, many tests are failed here.
Darlington MOTORCYCLE RIDING TEST CENTRE
Driving Standards Agency
High Point Business Park, Yarm Road
Darlington
Durham
DL1 4PW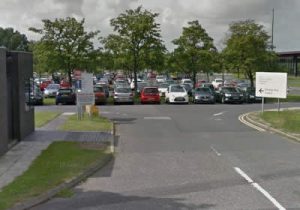 TESTS AND FACILITIES
Riding Tests Provided: Motorcycle module 1 (off-road), Motorcycle module 2 (on-road)
Parking Facilities:
Toilets: Male, female and disabled toilets are available
Disabled Access: Disabled wheelchair access to test centre available