Motorcycle Riding Test Centres East Sussex
Provided are the address location, type of motorcycle tests provided and other facilities for motorcycle riding test centres in East Sussex.
Detailed below are two practical riding test centres available in the East Sussex area for motorcycle module 1 and module 2. Mod 1 and 2 tests must be booked via the  Driver and Vehicle Standards Agency (DVSA) and taken at official test centres.
Motorcycle test routes are developed by the motorcycle test examiner at each centre and often involve difficult areas. Test routes may be subject to change, though knowing the basics and learning the various types of roads you'll be taken on proves beneficial.
Test routes for module 2 start from the test centre and range for several mile radius and involve many varied road types. Practice the areas local to your test centre as statistically, many tests are failed here.
Hastings (Ore) MOTORCYCLE RIDING TEST CENTRE
Brookway Business Park, Ivy House
Ore
Hastings
East Sussex
TN35 4NN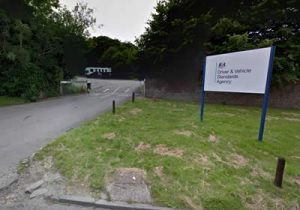 TESTS AND FACILITIES
Riding Tests Provided: Motorcycle module 1 (off-road)
Parking Facilities: Stay on the one-way system around the building and follow directions to designated parking bays.
Toilets: Toilets available at this testing centre
Disabled Access:
Eastbourne MOTORCYCLE RIDING TEST CENTRE
1 Coastguard Cottages
84 Wartling Road
Eastbourne
East Sussex
BN22 7PT
TESTS AND FACILITIES
Riding Tests Provided: Motorcycle module 2 (on-road)
Parking Facilities: Parking facilities available although spaces are limited
Toilets: Male and female toilets available at this testing centre
Disabled Access: Arrangements will be made if you have a disability