Motorcycle Riding Test Centres East Yorkshire
Provided are the address location, type of motorcycle tests provided and other facilities for motorcycle riding test centres in East Yorkshire.
There is a single motorcycle test centre in East Yorkshire that provides module 1 and module 2 tests. Details of the official Driver and Vehicle Standards Agency (DVSA) test centre are below along with their facilities.
Motorcycle test routes are various roads that make up the module 2 test. Examiner who devise the routes use varied and challenging roads. If routes are available for your test centre, it often proves beneficial to study the difficult areas.
Test routes for module 2 start from the test centre and range for several mile radius and involve many varied challenging road types. Practice the areas local to your test centre as statistically, many tests are failed here.
Hull MOTORCYCLE RIDING TEST CENTRE
Reservoir Road
Off Clough Rd, Kingston upon Hull
Hull
East Yorkshire
HU6 7PY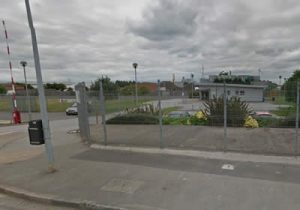 TESTS AND FACILITIES
Riding Tests Provided: Motorcycle module 1 (off-road), Motorcycle module 2 (on-road)
Parking Facilities: Parking facilities are available at this test centre
Toilets: Male, female and disabled toilets are available
Disabled Access: Wheelchair disabled access is available to this test centre