Motorcycle Riding Test Centres Greater Manchester
Provided are the address location, type of motorcycle tests provided and other facilities for motorcycle riding test centres in Greater Manchester.
Being a very busy area, the practical module 2 on-road test in Greater Manchester can be challenging. There is currently only one DVSA (Driver and Vehicle Standards Agency) test centre in the Greater Manchester providing the module 2 test.
Motorcycle test routes are designed by the mod 2 examiners who conduct the tests. They develop the routes so that they cover as many diverse road types as possible. these routes will almost always incorporate difficult areas. If routes are available for your centre, it may prove beneficial to locate the most difficult areas to practice.
Test routes may vary and change over time or on the day as this is down to the discretion of the examiner. Practice the areas around the test centre as these areas statistically fail many tests.
Failsworth MOTORCYCLE RIDING TEST CENTRE
2 Partington Street
Failsworth
Manchester
Greater Manchester
M35 9RD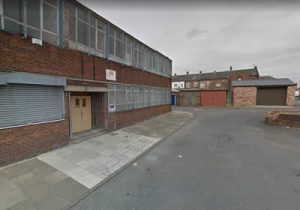 TESTS AND FACILITIES
Riding Tests Provided: Motorcycle module 2 (on-road)
Parking Facilities: No parking facilities are available at this test centre
Toilets: No toilets are available at this test centre
Disabled Access: