Motorcycle Riding Test Centres Lancashire
Provided are the address location, type of motorcycle tests provided and other facilities for motorcycle riding test centres in Lancashire.
Within Lancashire, there are four practical motorcycle test centres, among them providing module 1 and module 2 tests. Off-road module 1 and on-road module 2 tests must be booked and taken at a DVSA (Driver and Vehicle Standards Agency) test centre, details of which can be found below along the facilities offered.
Official Motorcycle test routes are available on this site which are a useful tool for studying the various types of roads and routes that examiner take you on during your module 2 on-road test.
Test routes may vary and change over time or on the day as this is down to the discretion of the examiner and may possible change due to traffic congestion. Practice the areas around the test centre as these areas statistically fail many tests.
Atherton MOTORCYCLE RIDING TEST CENTRE
Gibfield Park Avenue
Atherton
Manchester
Lancashire
M46 0SU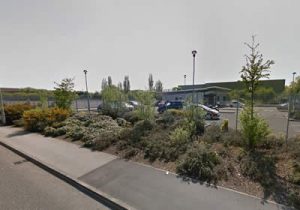 TESTS AND FACILITIES
Riding Tests Provided: Motorcycle module 1 (off-road), Motorcycle module 2 (on-road)
Parking Facilities: Parking facilities are available at this test centre
Toilets: Male, female and disabled toilets are available
Disabled Access: Wheelchair access to test centre available for disabled candidates
Blackburn with Darwen MOTORCYCLE RIDING TEST CENTRE
Blackburn Interchange
Commercial Road, Off Junction 4 M65, Blackburn
Darwen
Lancashire
BB3 0DB
TESTS AND FACILITIES
Riding Tests Provided: Motorcycle module 1 (off-road), Motorcycle module 2 (on-road)
Parking Facilities: Parking facilities are available at this test centre
Toilets: Male, female and disabled toilets are available
Disabled Access: Wheelchair access to test centre available for disabled candidates
Kirkham MOTORCYCLE RIDING TEST CENTRE
Freckleton Lane
Kirkham
Lancashire
PR4 2RP
TESTS AND FACILITIES
Riding Tests Provided: Motorcycle module 1 (off-road)
Parking Facilities: Parking facilities are not available at this test centre
Toilets: Male only toilet facilities
Disabled Access: No wheelchair access to test centre. Arrangements will be made for disabled test candidates
Blackpool MOTORCYCLE RIDING TEST CENTRE
Government Buildings
Warbreck Hill Road
Blackpool
Lancashire
FY2 0XE
TESTS AND FACILITIES
Riding Tests Provided: Motorcycle module 2 (on-road)
Parking Facilities: Parking facilities are available at this test centre
Toilets: Male, female and disabled toilets are available
Disabled Access: Wheelchair access to test centre available for disabled test candidates