Motorcycle Riding Test Centres London
Provided are the address location, type of motorcycle tests provided and other facilities for motorcycle riding test centres in Greater London.
There are currently three practical motorcycle riding test centres in the Greater London area – Enfield, Uxbridge and Tolworth that provide module 1 and module 2 tests. Both the on-site mod 1 and on-road mod 2 tests must be taken at DVSA (Driver and Vehicle Standards Agency) riding test centres.
Motorcycle test routes are devised for each of the Greater London test centres. The examiners who develop the routes use some of the most challenging roads within a certain radius of the test centre. Practical tests in London are typically difficult due to high density of traffic.
Test routes may vary and change over time or on the day as this is down to the discretion of the examiner. Practice the areas around the test centre as these areas statistically fail many tests.
Enfield MOTORCYCLE RIDING TEST CENTRE
Solar Way
Innova Park Business Centre
Enfield
Greater London
EN3 7XY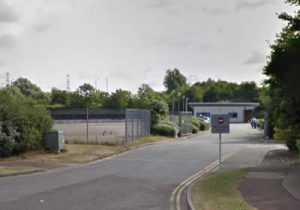 TESTS AND FACILITIES
Riding Tests Provided: Motorcycle module 1 (off-road), Motorcycle module 2 (on-road)
Parking Facilities: Parking facilities are available at this test centre
Toilets: Male and female toilets are available
Disabled Access:
Uxbridge MOTORCYCLE RIDING TEST CENTRE
Unit 7, Trade City Business Park
off Cowley Mill Road
Uxbridge
Greater London
UB8 2DB
TESTS AND FACILITIES
Riding Tests Provided: Motorcycle module 1 (off-road), Motorcycle module 2 (on-road)
Parking Facilities: Parking facilities are available at this test centre
Toilets: Male and female toilets are available
Disabled Access:
Tolworth MOTORCYCLE RIDING TEST CENTRE
Douglas House
1B Douglas Road
Tolworth
Greater London
KT6 7RZ
TESTS AND FACILITIES
Riding Tests Provided: Motorcycle module 2 (on-road)
Parking Facilities: Parking facilities are available at this test centre though spaces are limited
Toilets: Male and female toilets are available
Disabled Access: Wheelchair access available to test centre for disabled candidates