Motorcycle Riding Test Centres North Yorkshire
Provided are the address location, type of motorcycle tests provided and other facilities for motorcycle riding test centres in North Yorkshire.
Three motorcycle practical test centres are available within the North Yorkshire area, all providing module 2 (on-road) tests only. Official DVSA (Driver and Vehicle Standards Agency) practical motorcycle test centres can only be used to take either module test,
Official Motorcycle test routes are available for many of the UK centres. The routes are developed by the examiner who conduct the tests at each centre and can provide an excellent insight into the types of traffic systems and roads taken during the module 2 test.
Motorcycle test routes can change over time and may possibly change on the day of your module 2 (on-road) test due to weather conditions or traffic congestion. Test routes are subject to change at the discretion of the examiner. Test routes provide an excellent resource into understanding the types of roads taken during your test.
Scarborough MOTORCYCLE RIDING TEST CENTRE
Cayton Low Road
Eastfield
Scarborough
North Yorkshire
YO11 3BY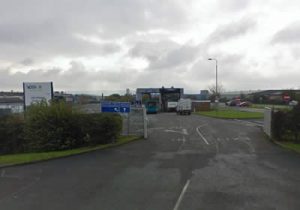 TESTS AND FACILITIES
Riding Tests Provided: Motorcycle module 2 (on-road)
Parking Facilities: No parking facilities are available at this test centre
Toilets: Male, female and disabled toilets are available
Disabled Access: Wheelchair access available at test for disabled candidates
York MOTORCYCLE RIDING TEST CENTRE
Murton Way
Osbaldwick
York
North Yorkshire
YO19 5UN
TESTS AND FACILITIES
Riding Tests Provided: Motorcycle module 2 (on-road)
Parking Facilities: No parking facilities are available at this test centre
Toilets: Male and disabled toilets are available
Disabled Access: Wheelchair access available at test for disabled candidates
Knaresborough MOTORCYCLE RIDING TEST CENTRE
Ground Floor Unit 9
Grimbald Crag Court, St James Business Park
Knaresborough
North Yorkshire
HG5 8QB
TESTS AND FACILITIES
Riding Tests Provided: Motorcycle module 2 (on-road)
Parking Facilities: Parking facilities are available at this test centre
Toilets: Male, female and disabled toilets are available
Disabled Access: Wheelchair access available at test for disabled candidates