Motorcycle Riding Test Centres Staffordshire
Provided are the address location, type of motorcycle tests provided and other facilities for motorcycle riding test centres in Staffordshire.
Staffordshire currently has two motorcycle riding test centres (Stoke-On-Trent and Burton) that provides Module 1 and Module 2 practical riding tests. Tests are conducted only at DVSA (Driver and Vehicle Standards Agency) practical riding test centres, which are detailed below.
Official Motorcycle test routes are provided on the Motorcycle Test Tips website. It is not essential to learn the motorcycle test routes, though many test candidates benefit from understanding the various type routes that are involved in the module 2 riding test.
Riding test routes are designed by the examiners that conduct the Module 2 tests at the specific centres and can often feature difficult sections. Test routes may change over time or on a daily basis due to traffic or road works.
Burton on Trent MOTORCYCLE RIDING TEST CENTRE
Wellington Park
Burton on Trent
Burton
Staffordshire
DE14 2TG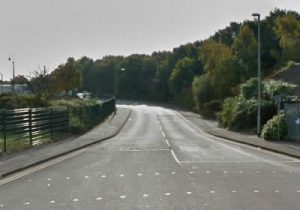 TESTS AND FACILITIES
Riding Tests Provided: Motorcycle module 1 (off-road), Motorcycle module 2 (on-road)
Parking Facilities: Parking facilities available at this test centre
Toilets: Male and female toilets are available
Disabled Access: Wheelchair access available to test centre for disabled test candidates
Stoke on Trent MOTORCYCLE RIDING TEST CENTRE
(Newcastle under Lyme)
Parklands
Clayton Lane, Trent Vale
Stoke-On-Trent
Staffordshire
ST4 6PQ
TESTS AND FACILITIES
Riding Tests Provided: Motorcycle module 2 (on-road)
Parking Facilities: Parking facilities available at this test centre
Toilets: Male and female toilets are available
Disabled Access: Wheelchair access available to test centre for disabled test candidates