Motorcycle Riding Test Centres Suffolk
Provided are the address location, type of motorcycle tests provided and other facilities for motorcycle riding test centres in Suffolk.
Within the Suffolk area are three practical riding test centres.  Ipswich Riding Test Centre provides both Module 1 and Module 2 tests, whilst Bury St Edmunds and Lowestoft Riding Test Centres currently only provide Module 2 tests. Tests are conducted only at DVSA (Driver and Vehicle Standards Agency) practical riding test centres, which are detailed below along with the various candidate facilities they offer.
Official Motorcycle test routes are provided on the Motorcycle Test Tips website. It is not essential to learn the motorcycle test routes, though many test candidates benefit from understanding the various type routes that are involved in the module 2 riding test.
Riding test routes are designed by the examiners that conduct the Module 2 tests at the specific centres and can often feature difficult sections. Test routes may change over time or on a daily basis due to traffic or road works.
Ipswich MOTORCYCLE RIDING TEST CENTRE
Wentworth Road
Ransomes Europark
Ipswich
Suffolk
IP3 9SW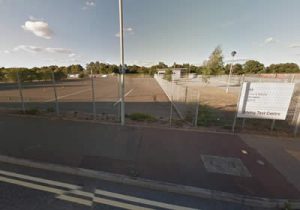 TESTS AND FACILITIES
Riding Tests Provided: Motorcycle module 1 (off-road), Motorcycle module 2 (on-road)
Parking Facilities: Parking facilities available at this test centre
Toilets: Male and female toilets are available
Disabled Access: 
Bury St Edmunds MOTORCYCLE RIDING TEST CENTRE
Tritron House
St Andrews Street North
Bury St Edmunds
Suffolk
IP33 1TJ
TESTS AND FACILITIES
Riding Tests Provided: Motorcycle module 2 (on-road)
Parking Facilities: A car park is available at the public car park opposite the fire station. Designated spaces are at the bottom of the car park down to the left
Toilets: No toilet facilities available at this test centre
Disabled Access: No wheelchair access available to test centre for disabled test candidates. Special arrangements will be made
Lowestoft MOTORCYCLE RIDING TEST CENTRE
Rishton House
Clapham Road
Lowestoft
Suffolk
NR32 1RL
TESTS AND FACILITIES
Riding Tests Provided: Motorcycle module 2 (on-road)
Parking Facilities: A car park is available at this test centre
Toilets: No toilet facilities available at this test centre
Disabled Access: