Motorcycle Riding Test Centres Kent
Provided are the address location, type of motorcycle tests provided and other facilities for motorcycle riding test centres in Kent.
Within Kent, there are five motorcycle test centres, among them providing module 1 and module 2 tests. Off-road module 1 and on-road module 2 tests must be booked and taken at a DVSA (Driver and Vehicle Standards Agency) test centre, details of which can be found below along the facilities offered.
Official Motorcycle test routes are details on the Motorcycle Test Tips site. They provide an excellent resource into understanding the various routes and roads that the examiner will take you on during the module 2 on-road test.
Test routes may vary and change over time or on the day as this is down to the discretion of the examiner. Practice the areas around the test centre as these areas statistically fail many tests.
Herne Bay MOTORCYCLE RIDING TEST CENTRE
Altria Business Park
Margate Road, Thanet Way
Herne Bay
Kent
CT6 6GZ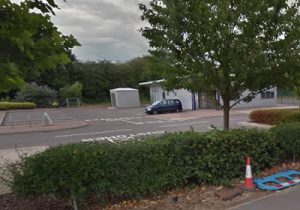 TESTS AND FACILITIES
Riding Tests Provided: Motorcycle module 1 (off-road), Motorcycle module 2 (on-road)
Parking Facilities: Parking facilities are available at this test centre
Toilets: Male and female toilets are available
Disabled Access: No wheelchair access. Arrangements will be made at this test centre if you have a disability
Gillingham MOTORCYCLE RIDING TEST CENTRE
Unit 1, Astra Park
Courteney Road
Gillingham
Kent
ME8 0RZ
TESTS AND FACILITIES
Riding Tests Provided: Motorcycle module 1 (off-road), Motorcycle module 2 (on-road)
Parking Facilities: Parking facilities are available at this test centre
Toilets: Male and female toilets are available
Disabled Access:
Erith MOTORCYCLE RIDING TEST CENTRE
Crabtree
Manor Way North
Erith
Kent
DA17 6LJ
TESTS AND FACILITIES
Riding Tests Provided: Motorcycle module 1 (off-road), Motorcycle module 2 (on-road)
Parking Facilities: Parking facilities are available at this test centre
Toilets: Male and female toilets are available
Disabled Access:
Folkestone MOTORCYCLE RIDING TEST CENTRE
Palting House
Trinity Road
Folkestone
Kent
CT20 2RH
TESTS AND FACILITIES
Riding Tests Provided: Motorcycle module 2 (on-road)
Parking Facilities: Parking facilities are available at this test centre, though spaces are limited
Toilets: Male and female toilets are available
Disabled Access: No wheelchair access. Arrangements will be made at this test centre if you have a disability
Tunbridge Wells MOTORCYCLE RIDING TEST CENTRE
8 Upper Grosvenor Road
Tunbridge Wells
Kent
TN1 2ES
TESTS AND FACILITIES
Riding Tests Provided: Motorcycle module 2 (on-road)
Parking Facilities: Parking facilities are available at this test centre, though spaces are limited
Toilets: Male and female toilets are available
Disabled Access: