Motorcycle Riding Test Centres Powys
Provided are the address location, type of motorcycle tests provided and other facilities for motorcycle riding test centres in Powys, Wales.
Within the Powys area, there is currently a single motorcycle riding test centre. The Llandrindod Wells motorcycle riding test centre provides Module 2 (on-road) practical tests. Both modules (whichever test centre you attend) can only be taken from DVSA (Driver and Vehicle Standards Agency) practical riding test centres, of which are detailed below along with services offered.
Official DVSA Motorcycle test routes are listed on Motorcycle Test Tips and provide riding test candidates with a great resource for an understanding of the different types of roads that are to be expected during the module 2 on-road test.
Riding test routes are designed and planned by the module 2 examiner who conducts your tests. They generally remain the same though they can be altered over time due to changes in roads, or even on a daily basis due to traffic or weather conditions.
Llandrindod Wells MOTORCYCLE RIDING TEST CENTRE
Government Buildings
Spa Road East
Llandrindod Wells
Powys
LD1 5HA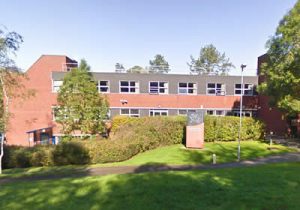 TESTS AND FACILITIES
Riding Tests Provided: Motorcycle module 2 (on-road)
Parking Facilities: Parking facilities available at this test centre
Toilets: No toilets available
Disabled Access: No wheelchair access to test centre. Special arrangements will be made for disabled candidates