Motorcycle Riding Test Centres West Yorkshire
Provided are the address location, type of motorcycle tests provided and other facilities for motorcycle riding test centres in West Yorkshire.
Within the West Yorkshire area there are currently five practical riding test centres. Ossett, Wetherby, Bradford, Leeds and Halifax have riding test centres that provide both Module 1 and Module 2 practical tests. Tests are conducted only at DVSA (Driver and Vehicle Standards Agency) practical riding test centres. Official DVSA test centres are detailed below.
Official Motorcycle test routes are provided on the Motorcycle Test Tips website. Many test candidates use the test routes to gain an understanding on the various types of roads and routes that are likely during the Module 2 riding test.
Test routes are made by Module 2 examiners who conduct the riding tests at individual test centres. Routes are can change over time and due to a range of circumstances such as traffic congestion.
Wakefield MOTORCYCLE RIDING TEST CENTRE
Mothers Way
Silkwood Park
Ossett
West Yorkshire
WF5 9TR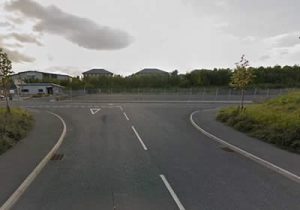 TESTS AND FACILITIES
Riding Tests Provided: Motorcycle module 1 (off-road), Motorcycle module 2 (on-road)
Parking Facilities: Car parking facilities available at this test centre
Toilets: Male, female and disabled toilets available
Disabled Access: Wheelchair access available to test centre for disabled candidates
Walton MOTORCYCLE RIDING TEST CENTRE
Wighill Lane
Walton
Wetherby
West Yorkshire
LS23 7DU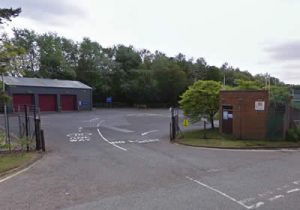 TESTS AND FACILITIES
Riding Tests Provided: Motorcycle module 1 (off-road)
Parking Facilities: No car parking facilities available at this test centre
Toilets: Male, female and disabled toilets available
Disabled Access: Wheelchair access available to test centre for disabled candidates
Bradford (Thornbury) MOTORCYCLE RIDING TEST CENTRE
The Courtyard
Midpoint
Thornbury
Bradford
West Yorkshire
BD3 7AY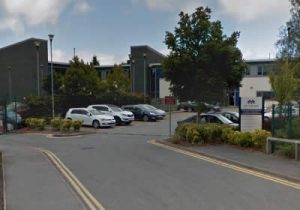 TESTS AND FACILITIES
Riding Tests Provided: Motorcycle module 2 (on-road)
Parking Facilities: Car parking facilities available at this test centre
Toilets: Male and female toilets available
Disabled Access: Wheelchair access available to test centre for disabled candidates
Horsforth MOTORCYCLE RIDING TEST CENTRE
Room 013 Woodside House
261 Low Lane
Horsforth
Leeds
West Yorkshire
LS18 5NY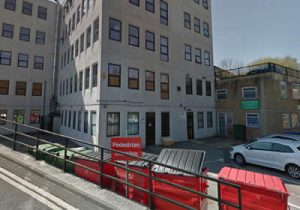 TESTS AND FACILITIES
Riding Tests Provided: Motorcycle module 2 (on-road)
Parking Facilities: Car parking facilities available at this test centre
Toilets: Male, female and disabled toilets available
Disabled Access: Wheelchair access available to test centre for disabled candidates
Halifax MOTORCYCLE RIDING TEST CENTRE
11 Cross Street West
Pellon
Halifax
West Yorkshire
HX2 0HA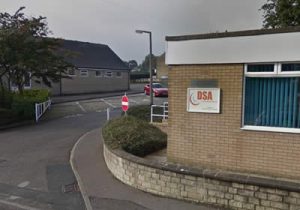 TESTS AND FACILITIES
Riding Tests Provided: Motorcycle module 2 (on-road)
Parking Facilities: Car parking facilities available at this test centre
Toilets: Male, female and disabled toilets available
Disabled Access: Wheelchair access available to test centre for disabled candidates