Learning to Ride Motorcycle Laws
There are certain laws and requirements that must be met before you are entitled to ride a motorbike on public roads. Penalties and fines are often enforced by authorities to those that do not comply.
You must be a minimum of 17 years of age to ride a motorcycle on the road (licence category A1) or 16 to ride a moped (licence category AM). Category A licence can include any of the following:
A full motorcycle licence
A full car licence which also includes provisional motorcycle entitlement
A full moped licence which also includes provisional motorcycle entitlement
A provisional driving licence. As well as car entitlement, it also includes motorcycle and moped provisional entitlement
Safety equipment
All motorcycle or moped riders must wear a safety helmet at all times whilst riding on public roads unless they're a member of the Sikh religion and wear a turban. Safety helmets worn must conform to BSI or EU safety standards. For further information, see:
The Provisional Motorcycle Licence
You will need to complete compulsory basic training (CBT) before you are entitled to ride a motorcycle solo. After CBT, you are entitled to ride a motorcycle:
From anything up to a maximum of 125 cc
With a maximum of 11 KW power output
Displaying L plates on the front and rear of the motorcycle. (D plates in Wales)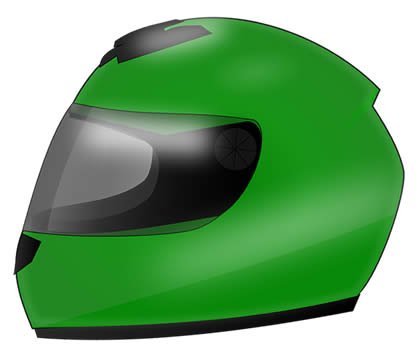 Provisional Motorcycle Licence entitlements
The type of motorcycle you are entitled to ride is dependent on your provisional licence. The type of provisional motorcycle licence you are entitled to is dependent on your age.
The motorcycle licence explained section covers the types licence categories you are entitled to depending on age, type of vehicle permitted to be used and what's necessary to pass the riding test within that category.
Applying for your provisional licence
You can apply for your provisional licence for car or motorcycle from the Driver and Vehicle Licencing Agency (DVLA) by visiting here.
L Plates
After completing CBT, you can ride your motorcycle or moped on public roads. You'll need to display L plates, so ensure that you display them correctly else you may find yourself on the wrong side of the law. See:
Motorcycle Theory Test
Before you are eligible to book a practical motorcycle test to gain a full licence, you must first pass the motorcycle theory test. This is unless you're taking the progressive upgrade routes and are upgrading your licence from category A1 to A2, or from A2 to A. For further information, see: